Red Hill Lofts (RHL) is a newly built apartment building housing a total of 30 studio, 1 and 2 bedroom affordable units located at 2655 Dolores Way in Carbondale, Colorado, serving families with mixed incomes up to 80% of the Area Median. LIHTC and HUD restrictions apply. For more information regarding this property, CLICK HERE.
Red Hill Lofts has a total of 12 Project-based Voucher units which include 5-studio, 4-one bedroom and 3-two bedroom units. These units are open to any income qualified family. Family must choose to live at the Red Hill Lofts for one year.

RHL also accepts the Section 8 Housing Choice Voucher Program. All applicants must qualify through the Garfield County Housing Authority as well as the Red Hill Lofts.
The waiting list for all 12 Project Based units is OPEN
Completing the pre-application online will place you on the selected waiting list. The Garfield County Housing Authority has adopted a Residency Preference for the waiting list for the Project Based Voucher Program for Garfield County. An applicant will qualify for a residency preference if they currently live, work, or have been hired to work in Garfield County.
Please contact Shantalle Quiroz @ (970) 625-3589 ext. 101 with any questions regarding applications and wait lists. You must keep a current mailing address on file with us to be maintained on our waiting list! Failure to do so will result in removal from waiting lists.
Example One Bedroom Unit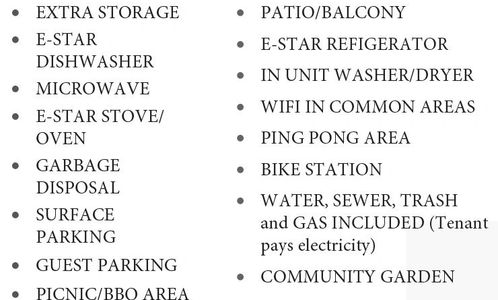 Red Hill Lofts will have professional Onsite Management and 24 hour emergency maintenance available. Owner pays for all utilities except Electricity - in which we provide a utility allowance in the form of a rent reduction ($60-$100 depending on unit bedroom size).